November 08, 2022
Milesbrand Wins Three Marketing Awards for Creative Branding
Milesbrand is excited to announce that our team was the recipient of three MAME Awards, given by the Home Builders Association of Metro Denver's Sales and Marketing Council.
The annual gala was held November 5, 2022, at the Hyatt Regency Denver at the Colorado Convention Center. The MAME (Marketing and Merchandising Excellence) Awards recognize the best of community planning, architecture, interior design, advertising, promotions, and the homebuilding industry's finest professionals. For decades, these awards have celebrated achievements across the building industry and showcased the talent, dedication, and perseverance of many Denver housing professionals.
Selected by a group of industry experts from around the country, this year's award winners highlight sensational trends and innovation in design, planning and building. Congratulations to all the other remarkable 2022 MAME Award winners!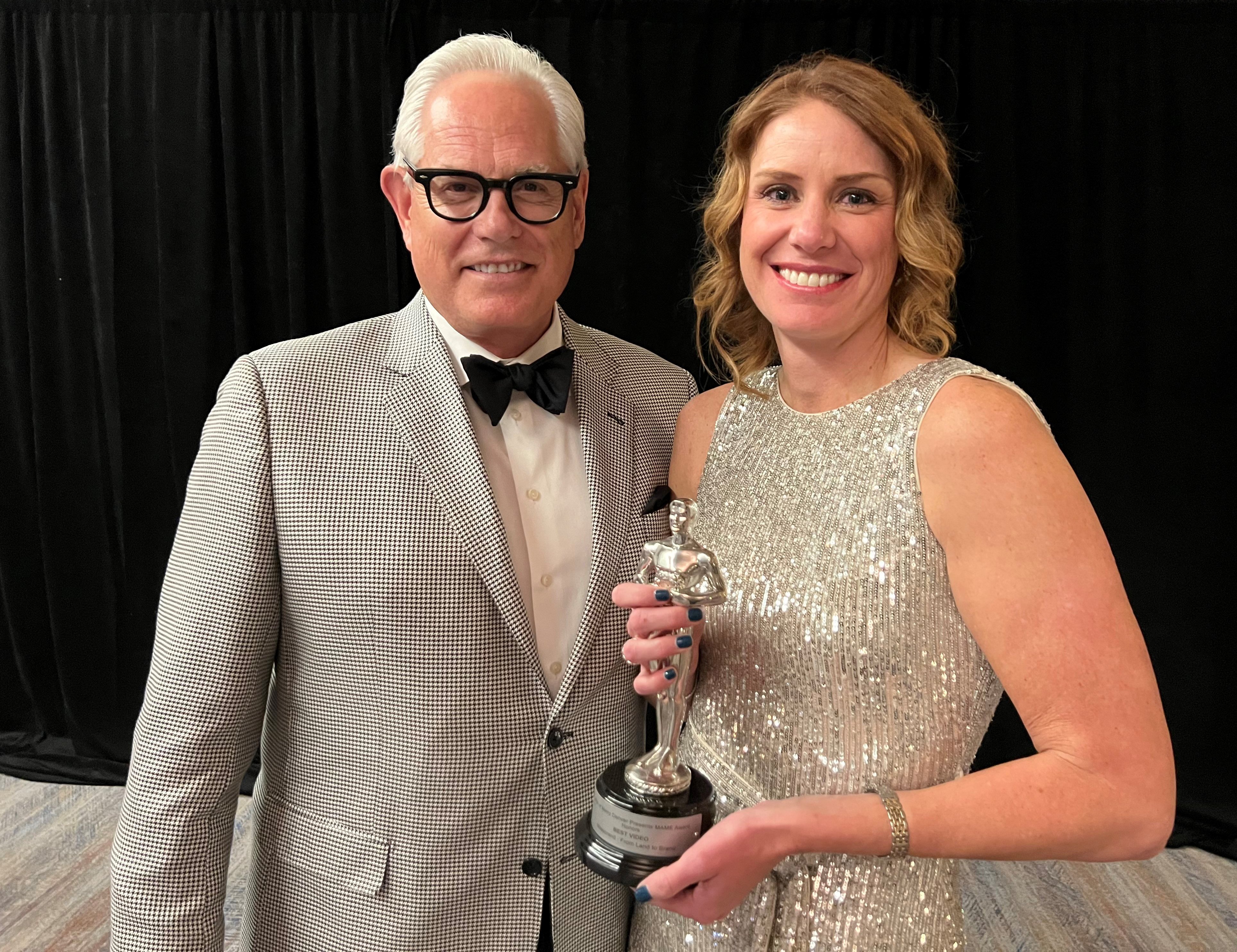 Dave Miles, President and Brand Strategist and Corie Flemister, Director of Client Services
Here are the MAME Awards our team earned for our excellent creative branding for our own company:
Best Graphic Continuity
When designing our own logo and brand, our goal was to create a cohesive brand that stood the test of time. We focused on creating strategic marketing materials that showcased graphic continuity from the logo through the smallest elements. The result was a unified brand identity that is unique and timeless in its application.
Best Video
When our team decided to create a company video, we focused on how to express our depth of community branding experience and passion for placemaking represented by our brand promise: From Land to Brand. Our goal was to create a video with a unique point of view that would demonstrate our creativity while illustrating our brand promise.
Our team felt the resulting video successfully demonstrates our understanding of the planning process for a new community by engaging the viewer, educating and entertaining with a compelling narrative and original point of view.
Best Digital Marketing Campaign
Marketing to our key clientele – master plan community developers and home builders – is a challenge due to the low number of developers and builders actively searching for agency partners at any one time. Over the past two years, our team has perfected a lead generation program for identifying, targeting and marketing to these sparse, elusive audiences with outstanding results.
Our perfectly tuned marketing campaign resulted in an impressive close rate, resulting in 12 new clients in 2022!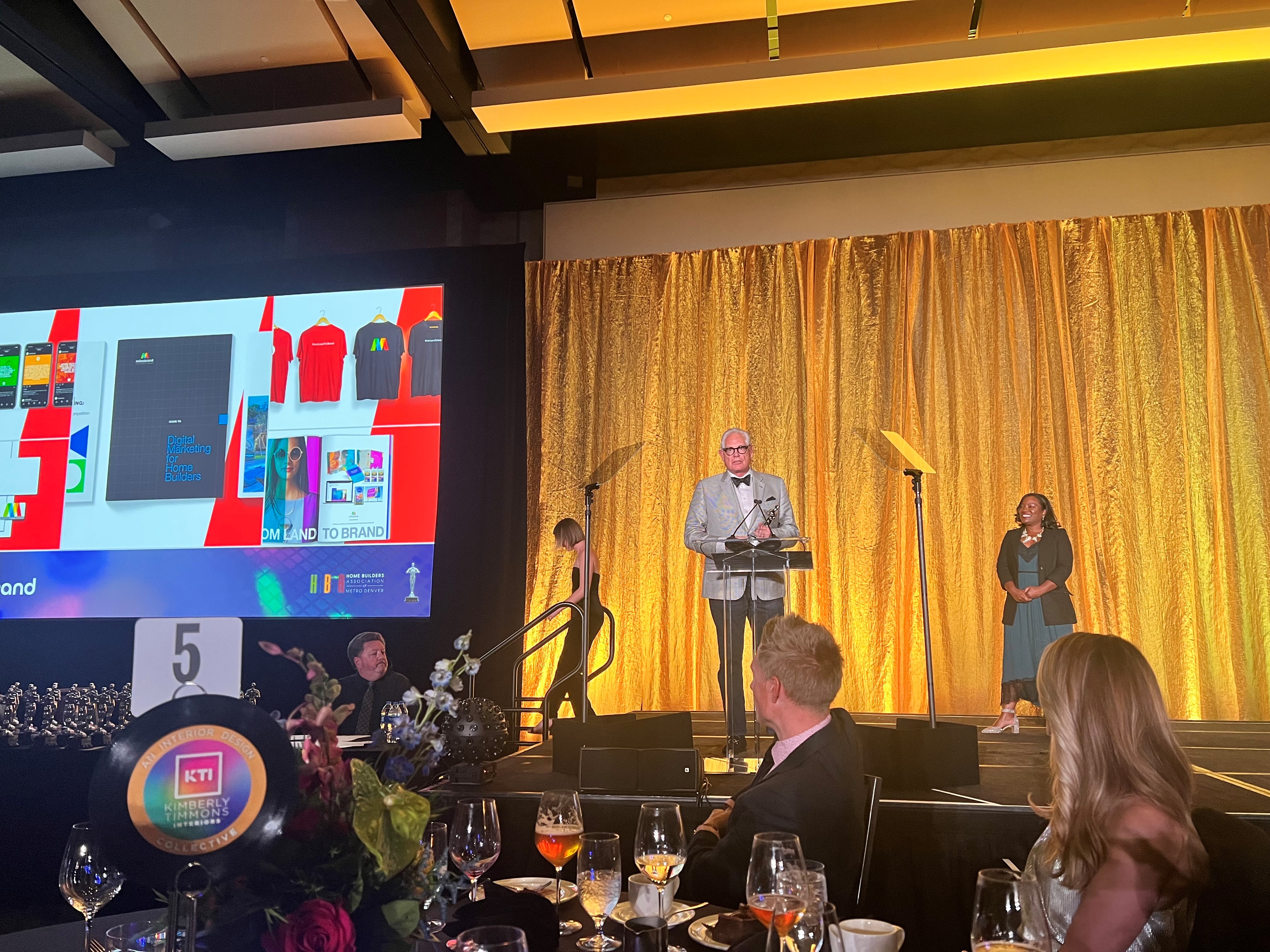 Experience the 'From Land to Brand' Promise with Milesbrand
We're proud to be honored with these fantastic honors, but more importantly, we can't wait to continue surpassing expectations for creative branding and real estate marketing! As the world's most awarded real estate branding agency, we're incredibly proud of our team's prestigious achievements, as well as the opportunity to deliver exceptional work to our amazing clients.
When you choose to work with Milesbrand, you're receiving the best creative branding and real estate marketing in the country. Let us know how we can help you achieve award-winning results, whether it's with the help of our incredible marketing strategies, creative branding and design, or our outstanding campaigns!