November 10, 2022
What Are the Principles of New Urbanism?
The principles of New Urbanism are detailed in the Charter of New Urbanism. The concept originated after WWII as an alternative way to develop. At the time, sprawling subdivisions with cookie-cutter homes were springing up nationwide.
Before we dive into the 10 principles of New Urbanism, let's take a closer look at what it is.
What is urbanism?
Urbanism is defined as the characteristic way of life of city dwellers, the study of the physical needs of urban societies and city planning.
So, if that is urbanism, what is New Urbanism?
New Urbanism is land planning for cities and towns based on scaling developments for humans. It focuses on walkability, proximity to goods and accessible public spaces. In other words, it is concentrated on placemaking or traditional neighborhood development. New Urbanism incorporates missing middle housing, something we need a lot more of to solve the housing affordability problem in America. These underutilized building types include village homes, condos, townhomes, stacked flats – anything that adds density and increases affordability.
New Urbanism is popular in new development, urban infill, revitalization and preservation. Successful examples are found in many areas, including suburban neighborhoods, urban areas, cities and rural downtown Main Streets.
The 10 principles of New Urbanism can be applied to small and large communities and entire cities.
1. Walkability
The focus on human scale implies more walkability and fewer cars. Positioning goods and services within a 5- to 10-minute walk of home encourages walking. Streetscapes are welcoming because homes are in close proximity to the street and include front porches that encourage interacting with neighbors. Streets are lined with trees, sidewalks promote walkability, and bike lanes offer an alternative to getting around town.
Ave Maria is "A Big Kind of Small Town" in Florida. It incorporates walkability, leisure and an active town center where residents can shop, grab a coffee or a bite to eat or socialize with friends. The Town Center at Ave Maria and Main Street District is the heart of the community. It offers numerous retail shops, dining establishments, financial institutions, medical facilities and service centers. And all are within walking distance on the sidewalks around Annunciation Avenue, or residents can use a golf cart to maneuver around town.
2. Connectivity
Streets are designed for people, not just cars. Pocket parks, plazas, dog parks, nature trails, community gardens and open green spaces provide places to socialize and slow life down to a more leisurely pace. Placemaking and interconnectivity is a goal. Planning for multiple types of transit creates a street grid that encourages walking. And walking encourages interaction with neighbors.
The Brick and Mortar District in Kyle, Texas, is a wonderful example of connectivity. Designed to focus on people first, residents delight that they don't have to get into a car to get where they are going. Shopping, dining and entertainment are walkable, and community amenities include accessible trails, parks, and ponds.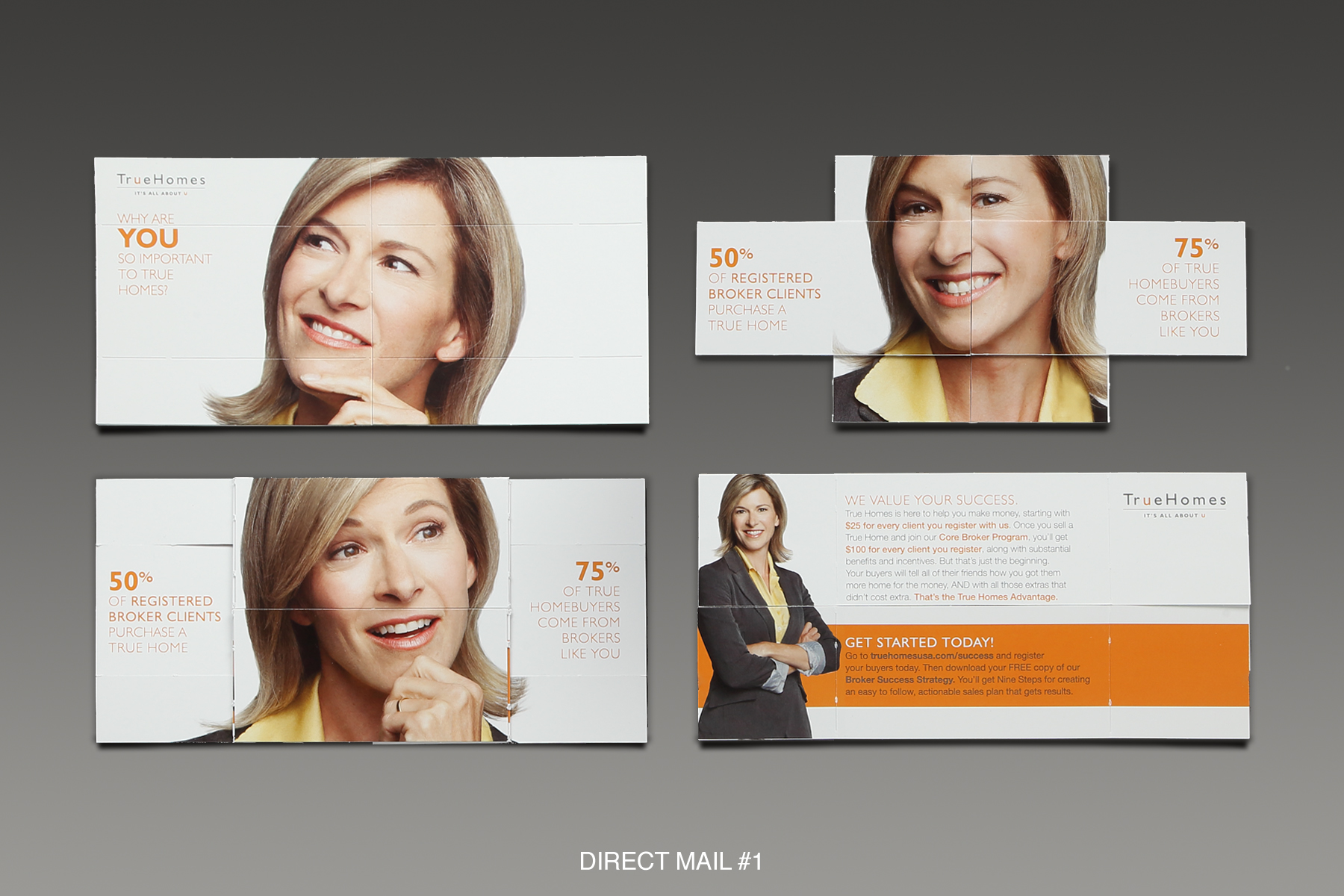 3. Mixed-Use and Diversity
Single-use developments don't provide the diversity or amenities homebuyers seek and often fail to create a sense of community. Mixing a variety of residential, office, medical, retail, restaurants and entertainment together creates a diverse neighborhood where people want to live, work, play and stay. Mixed-use communities offer an inviting streetscape and places for neighbors to walk and gather.
The diversified residential product that includes apartments, townhomes, condos, single-family homes, duplexes, four-plexes and other products welcomes people of all ages, income levels, cultures and races with a broad range of home prices.
Denver's RidgeGate is a prime example of diversity. Located in Lone Tree, Colorado, this community blends urban and natural spaces in a mixed-use, master-planned community. RidgeGate includes homes, businesses, medical facilities, restaurants and retail centers along with 1,000 acres of parks, trails, natural habitat and open space.
4. Mixed Housing
Often mixed housing is the biggest obstacle to building communities focused on New Urbanism. Zoning restrictions often prevent a diverse mix of housing due to large minimum square footage. Home builders and developers must educate municipalities on diverse housing types, including helping residents understand that smaller square footage won't hurt their appraisals. In reality, these smaller homes aren't appraisal comps to larger homes, and the price per square foot is always higher on a smaller home.
New Urbanism zoning must allow for a wide range of housing types, sizes and prices.
5. Quality Architecture and Urban Design
Make it pretty. We all want to live in a beautiful environment. New Urbanism emphasizes aesthetics and establishing a sense of place. Although placemaking might feel like the latest buzzword, it is a reality. Homebuyers desire a sense of place. Emphasize beauty – the architecture of the community, incorporating public spaces with art, and finding ways to attract and involve the local community.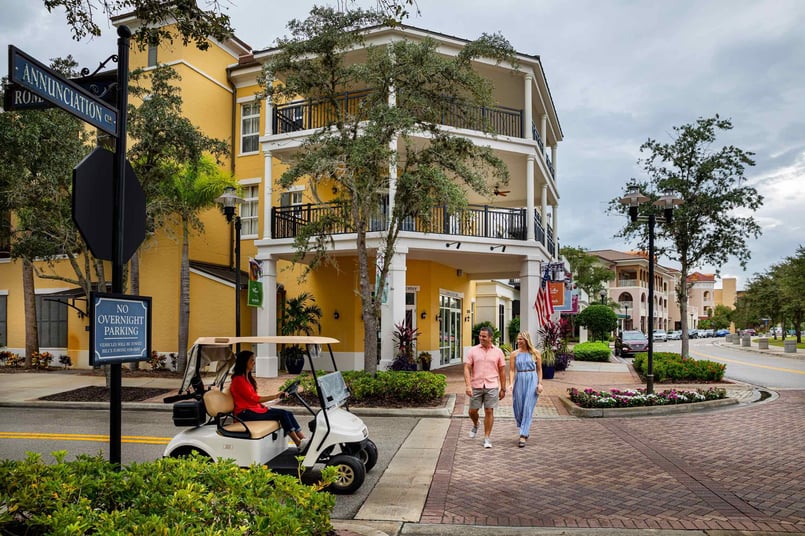 6. Traditional Neighborhood Structure
Traditional neighborhood structure or traditional neighborhood development (TND) means being able to walk somewhere within 10-minutes. Communities built on a grid often highlighted this trend with all the streets leading to downtown. A five-minute walk gets you to the local library, and a 10-minute walk leads to the heart of downtown with restaurants and shopping. The grid is dotted with public spaces, parks with art, and a few benches where neighbors can sit, relax, or get to know one another.
7. Increased Density
Walking is convenient, and time savings are achieved by placing buildings close together. With residences, shopping, dining and other services near one another, residents can easily access them. This creates a lifestyle with more free time and less stress.
8. Smart Transportation
Connectivity to public transportation is desirable in New Urbanism. Including a bus or train stop or offering walkability to transportation hubs makes communities more desirable. Of course, designing neighborhoods to a human scale encourages walking, biking and other alternative transportation methods to the automobile.
Ascend at Hamilton field, located close to the SMART train and Larkspur Ferry, provides residents with alternative transportation methods.
9. Sustainability
Maintaining an ecological balance and respecting our Earth and its natural systems means communities focused on New Urbanism incorporate eco-friendly technologies like energy efficiency to minimize environmental impacts. Communities preserve greenspace and often promote community gardens, including places for natural animal habitats.
10. Quality of Life
Residents that live in communities where developers and home builders emphasize New Urbanism are often happier. These communities constantly enrich, uplift and inspire the human spirit with a strong focus on the cultural and social scene. The ability to live, work and play within a short walk from home creates a happy place.
All home builders and developers are encouraged to join the New Urbanism movement and to create places humans can thrive.
Sources for additional information on New Urbanism include www.newurbanism.org and What is New Urbanism?
Are you interested in creating a development focused on New Urbanism? Do you need a branding and marketing partner to position your community? Milesbrand is here to help. We are a full-service agency dedicated to the real estate industry, offering branding and traditional and online marketing services. Contact us today for the next steps!