February 13, 2023
Tesoro Viejo Named Master Planned Community of the Year
Milesbrand partnered with McCaffrey Homes to refresh the Tesoro Viejo brand, their world-class master-planned community in the Central Valley of California. Already nationally recognized, this community's thoughtful design and remarkable amenities place it in the top tier of master-planned communities in the country.

A new marketing campaign was launched in January 2022, utilizing a full scope of online and offline tactics to reinforce the community positioning of "Raise Your Expectations" at every touchpoint. We worked to remind home buyers that "Where you live is more important than ever." A consistent focus on the community positioning across this omnichannel marketing campaign produced a 12.5% increase in sales year-over-year for 652 homes sold to happy homeowners, despite challenging market conditions.

We were honored to be recognized for our Tesoro Viejo branding and marketing initiatives at the NAHB Nationals Awards hosted by the National Sales & Marketing Council. The event was held in Vegas in January 2023 during the International Builder's Show, and we are proud to share our award-winning results.
Gold Award Winners Announced for National Sales & Marketing Awards
1. Master-Planned Community of the Year - Tesoro Viejo by McCaffrey Homes
2. Best Overall Advertising Campaign - Tesoro Viejo by McCaffrey Homes
3. Best Graphic Continuity - Tesoro Viejo by McCaffrey Homes
4. Best Digital Marketing Campaign - Tesoro Viejo by McCaffrey Homes


At Tesoro Viejo, everything starts with the land. Located in the rolling foothills of the Sierra Nevada Mountain Range, the 1,600-acre property features unique landforms like Little Table Mountain, the San Joaquin River, and various natural habitats. The community plan not only honors these features but also leverages the opportunities for expansive views, preserved open space, dedicated trails, an onsite elementary school, and outdoor recreation.
Overall Marketing Challenge
The community's location in the Central Valley of California is beautiful but presents challenges for the master-planned community. We needed to educate 40-50% of local home shoppers, i.e., our top target audience, on the value of an amenity-rich master-planned community versus a typical single-family home neighborhood.

Second, the community was not on the radar for many home shoppers interested in moving out of San Jose, San Francisco and Sacramento— potential customers in our second target audience. The master-planned community marketing needed to get on their radar to show them the high quality of life and attractive value.


Visit Our Award-Winning Work for Tesoro Viejo
Visit our Tesoro Viejo Work Page to view our award-winning omnichannel branding and marketing strategy.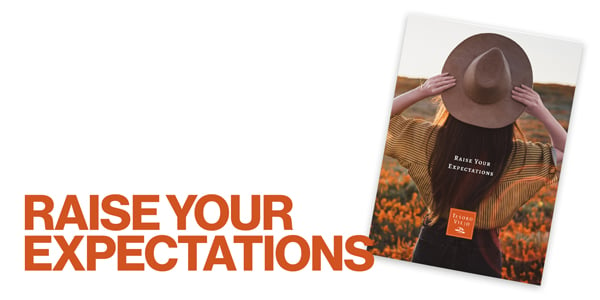 Looking for an Agency Partner to Elevate Your Brand?
If so, look no further than Milesbrand to partner with you on your next master-planned community or home builder rebrand and ongoing marketing initiatives. Meet our award-winning real estate branding and luxury real estate marketing team, and we can create award-winning work that resonates with your target audience for your home building company or master-planned community. We can help you define and communicate your Brand DNA. Contact Milesbrand today.