August 08, 2023
Edgewater by True Homes: A Branding Transformation
Situated in Lancaster, South Carolina, Edgewater by True Homes is a truly unexpected community showcasing exciting amenities and affordable housing in a premier location. Partnering with Milesbrand for over 20 years, True Homes and our talented team refreshed the branding behind Edgewater to help re-establish the unimagined possibilities offered within the community.

From creating a name, designing a logo and developing a brand, Milesbrand has contributed to the marketing and creative branding of True Homes since its launch in 2006. The consumer-centric new home builder developed Edgewater with the mission of providing residents with a community full of inspiration and amusement.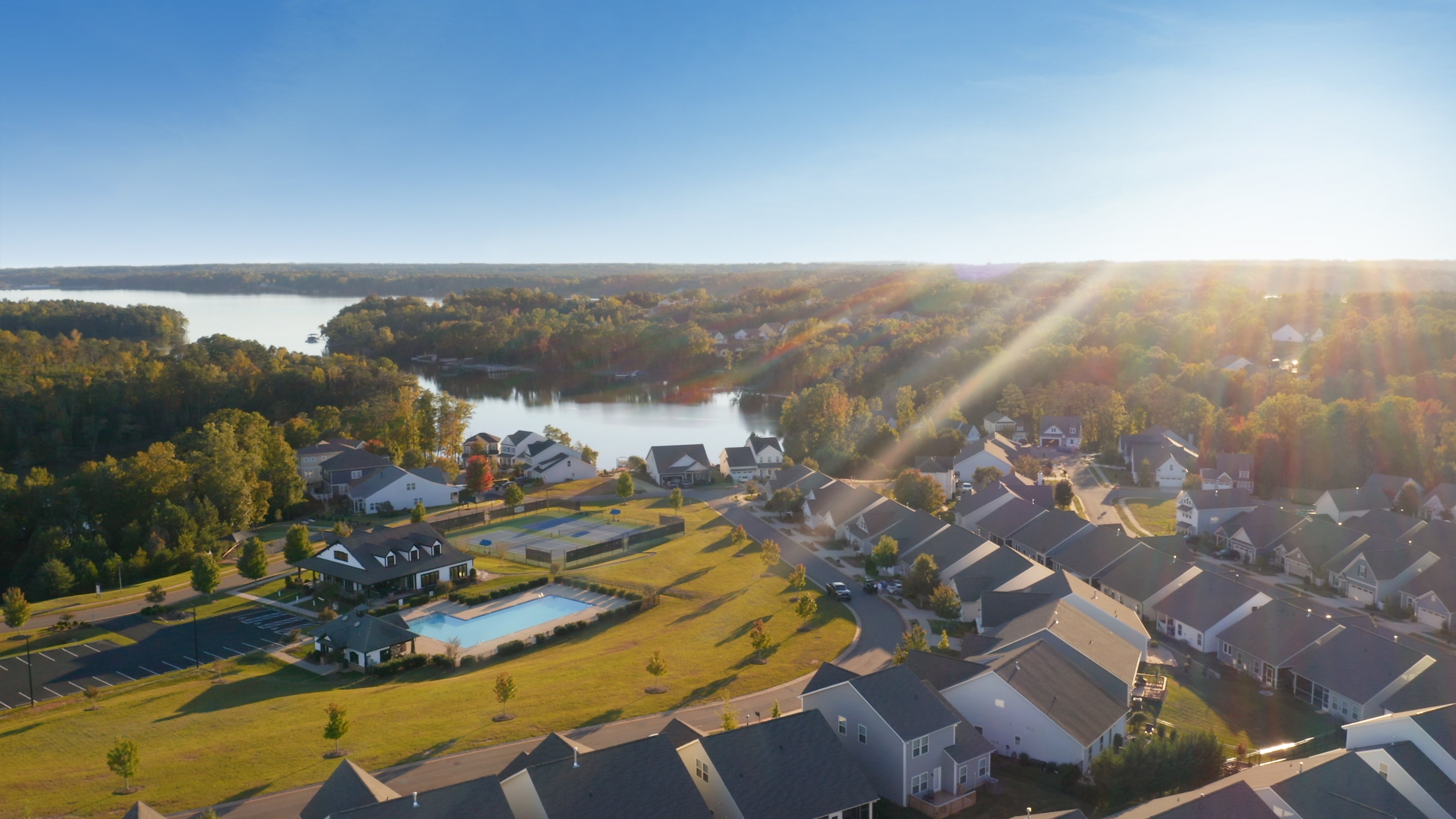 Within close proximity to Charlotte, Edgewater is nestled on a 3,300-acre lake and offers single-family homes that boast stylistic design elements thoughtfully selected to grab the attention of its target market. Starting in the $200,000s, the homes featured in Edgewater are modern-yet-timeless and are designed to meet the highest possible standards – yours! While any one of its characteristics would make Edgewater appealing, finding them all together is truly unexpected.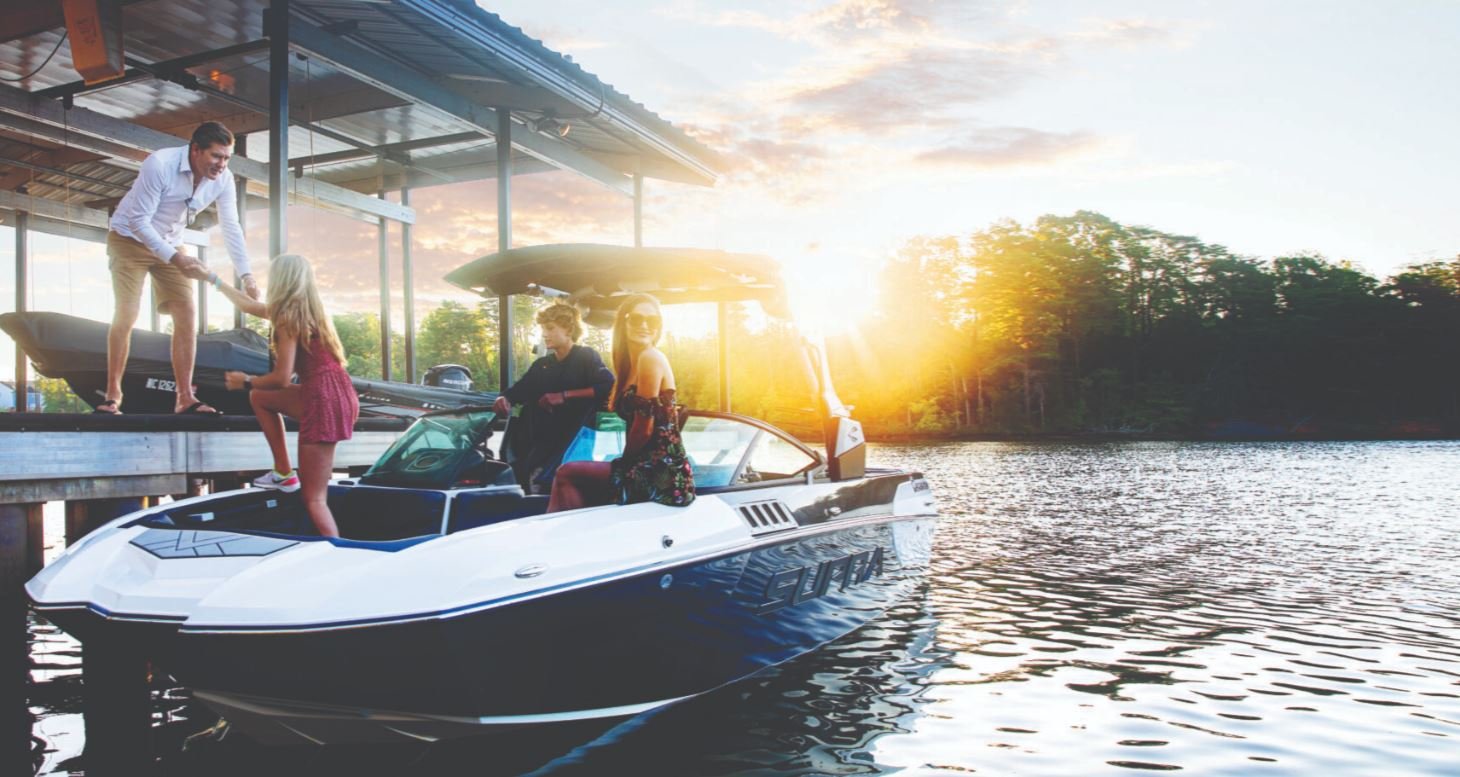 Discover the placemaking elements and brand creation tools Milesbrand and True Homes used to revive this master-planned community successfully!
Brand Creation
True Homes engaged Milesbrand to create a new brand vision to differentiate the community from the competition. Focusing on highlighting a space where residents can enjoy where they live, Milesbrand and True Homes worked as a team to build a brand reflecting on the promise of a truly unexpected atmosphere within Edgewater and came up with "Truly Unexpected" as the brand promise.
The branding is creatively woven through marketing tactics to invite prospective home buyers to "experience the truly unexpected." The marketing materials incorporate the brand promise through compelling photography (homes, amenities and original lifestyle) and creative verbiage to help the target market envision living a truly unexpected lifestyle at Edgewater.
Some of the specific tactics used to brand Edgewater include:
Digital Brochure
Printed, Interactive Brochure
Banner Advertisement
Billboard Advertisement
CTV/Video
Original Photography
Website Design
Eblasts
Pay-Per-Click Landing Page
Updated Onsite Signage/Monumentation
Going beyond just the community aesthetics, Milesbrand designed and developed advertisements, brochures and website elements with the truly unexpected promise in mind. Featuring friends gathering around a campfire, families having a blast in the resort-style pool and fathers playing golf with their sons, the branding efforts curated by True Homes and Milesbrand perfectly depicts the truly unexpected environment offered at Edgewater.
Placemaking Elements
When it comes to the success of a master-planned community, creative placemaking plays a crucial role. From signage and landscaping to monumentation and amenities, there is no better way to lure in prospective buyers than with meticulously curated placemaking elements.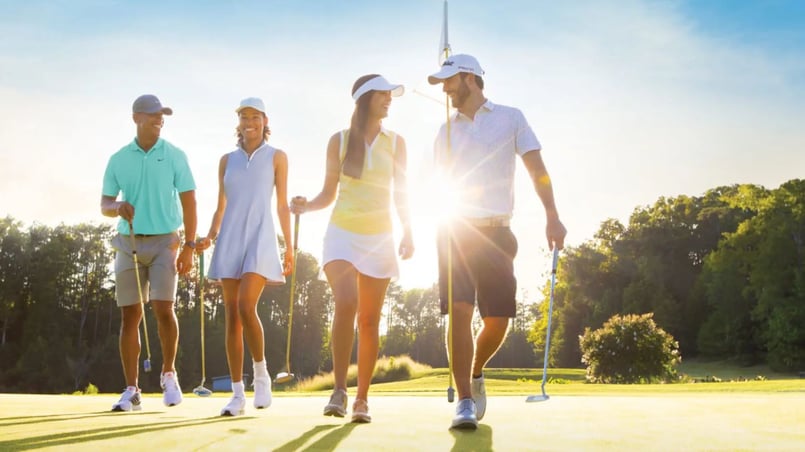 To help bring Edgewater to life, a new monumentation was installed at the community entrance showcasing a minimalistic lighthouse flawlessly tying into the community branding. Inspiring interest and exploration, True Homes thoughtfully selected amenities that offer residents an exciting-yet-relaxed lifestyle, including a challenging, 18-hole golf course, a large lake for fishing and water sports, miles of walking trails, a resort-style pool and cabana, pickleball and tennis courts and more! With fresh monumentation, unparalleled amenities and incredible creative placemaking, Milesbrand helped tell the story of Edgewater and the many possibilities that lie within it.
Revive Your Master-Planned Community Branding with Milesbrand
At Milesbrand, we take pride in turning beautiful lands into intriguing brands through brand creation, creative placemaking and omnichannel marketing strategies! From digital and billboard advertisements to onsite monumentation and original photography, our team strives to deliver the ultimate branding and marketing initiatives and tactics for success. To learn more about how we can make your master-planned community a success, contact us today!