January 31, 2022
How to Stand Out with an Exceptional Real Estate Development Logo
Every real estate development needs a remarkable logo. This design element acts as a visual representation of the development, as well as the most striking piece of your real estate marketing strategy.
To develop visibility, recognition and appeal for the real estate development, it's important to create branding components that emotionally resonate with your target audience. Showcasing a development logo is the best way to make good first impressions, stand out and remain top of mind for potential homebuyers.
Exceptional real estate development logos must be created with great research, intuitive creativity and an extraordinary vision of what the development will become. A well-designed logo enables you to pique buyer interest, build brand credibility, differentiate your development from competitors and showcase what the community has to offer.
Why Do You Need a Development Logo?
Real estate development logos play a key role in transforming a property into something more in the eyes of buyers. At the start, every real estate development is simply a place until you work to make it a truly desirable destination. When you devise an intuitive development name and a well-designed real estate logo, you're easily able to incite intrigue and excitement among your buyers.
Creating a real estate development logo offers homebuyers the first glimpse into a brand-new community. This design is the initial step to setting a promising expectation for your buyers. Your logo should provide a clue as to what the development holds and the ambiance it delivers.
The power of a real estate development logo also lasts well beyond the sales process and provides an identity for community residents. Not only have they gained an incredible new home, but they've also earned a feeling of belonging, membership and status. That exciting sentiment stems from living in a development with a thoughtfully created sense of place – and it all starts with an inspiring logo.
Let's take a look at the steps that go into creating an exceptional real estate development logo to represent your community!
Design for Your Audience
The first step to creating your real estate development logo is considering your target audience. To achieve successful results, you should ask a vital question – will the design resonate with your target buyers?
To answer that, you must assess the target audience your brand is focused on. What do they look like and what are their values? How can the development meet their expectations, needs and desires? Think like your audience to ensure that all branding efforts prioritize what is important to them. Whether you're catering to families, first-time buyers, older adults or affluent buyers, your design should intrinsically speak to their unique needs and values to effectively capture their interest.
It's important to show buyers that when they live at the development, they can live their ideal life. To design the most appealing brand, you must consider how your development can fulfill the wants of target buyers and elevate their lifestyles. A compelling design should suggest to buyers that the groups they desire to fit into, the identities they want to possess and the lifestyle they desire to have is all possible at this development.
Showcase the Atmosphere
Ultimately, your real estate development logo design should encompass the ambiance and feel embodied by the community. This step is all about asking what does this development deliver? It's vital to understand the essence of the development to select design elements that align with the appeal it offers residents.
From luxurious to nature-filled, modern, vibrant and more, developments often showcase a unique style and atmosphere that can be translated into a compelling brand concept. At its best, what will the development look like? What kind of lifestyle will it offer its residents? How would you describe the style of the development – homes, amenities, surroundings? Answering these questions offers a key to uncovering the development's style and value and showcasing those aspects within a captivating logo design.
Choose a Fitting Color Palette
Next, it's time to compose the color palette for the logo. Although selecting logo colors for your real estate development may seem like an easy part of the design process, it requires thoughtful efforts and thorough consideration. A study showed that color increases brand recognition by up to 80 percent. This means that the colors chosen for your logo can both help buyers remember the development and gain a better understanding of its value and appeal.
The colors used for your logo shouldn't simply look nice, they should offer deeper insight into your development and the environment it provides. Colors have a wide variety of meanings behind them that express emotions and ideas,
Here are a variety of colors and their hidden meanings that can be used to craft messages within design:
Red – excitement, powerful, bold, energetic, passionate
Blue – reliable, loyal, tranquility, calming
Orange – vitality, joy, playful, adventurous
Black – sophisticated, luxurious, elegant
Green – natural, growth, grounded, fresh
Yellow – upbeat, happiness, warmth, fun
White – modern, sleek, simplistic
Brown – trustworthy, down-to-earth, vintage

Purple – majestic, mysterious, alluring
Select a Tone-Setting Font
Similar to choosing logo colors, the font used for your real estate development logo should set a tone for how your brand is perceived. Distinct typography provides logo designs with a unique look that tells a story.
Selecting serif or sans serif may be the difference between giving your brand a classic, high-end look or one that is more minimal and modern. Display type showcases a distinctive flair, while script can deliver a sense of elegance or individuality.
Create a Logo That Is Simple, Yet Memorable
The best logo designs uniquely stand out yet don't have to overcompensate with too many design elements. The simpler your logo design is, the better. It must easily express to buyers what the development is about in a memorable way.
Your real estate development logo should seamlessly align with the brand's overall identity. It's important to ask yourself if your audience will be able to gain a sense of what the development offers and the ambiance it delivers simply by looking at the logo. If not, it may be time to go back to the drawing board. Ultimately, your goal is to find the best way to express the brand's appeal concisely and unforgettably through the thoughtful elements chosen to make up its logo design.
Unforgettable Examples from Our Team
Sometimes, the best way to get started on your own design is to brainstorm ideas by looking through the designs of others – and we're happy to provide all the inspiration you need! The Milesbrand team is renowned for creating incredible branding and outstanding logo designs. Take a look at some of the best examples from our work with a few fantastic clients!
Solstice
Solstice is a boutique Colorado community from well-known home builder Shea Homes. Located along the High Line Canal, the community boasts unique proximity to a variety of outdoor amenities including walking trails, a lake and abundant green space where residents can enjoy hiking, biking, swimming, kayaking, horseback riding and much more.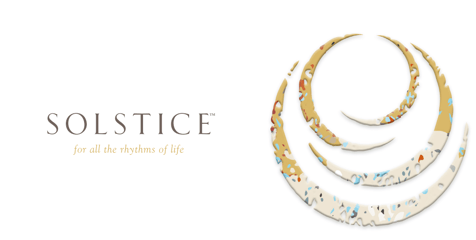 For this award-winning master-planned community, we created a logo that spoke to the joy of the great outdoors and was inspired by the changing of the seasons. The Solstice logo is a comforting circular design that incorporates yellow and gray with small inclusions of white, blue and red that provide a sense of tranquility and harmony. The font used is a serif type that offers an essence of stability and authenticity.
Avion
Avion is a flagship community from a well-known local and privately owned semi-custom home builder that is close to the Denver International Airport and Downtown Denver – major hotspots for activity, entertainment and socializing. Targeted toward first time and first time move-up home buyers, Avion offers attainable homeownership, an active Colorado lifestyle and extraordinary amenities and activities.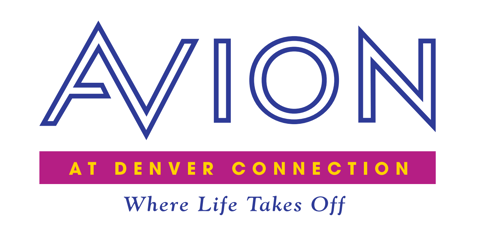 With a vibrant color palette, and a fresh, recognizable look, we delivered a development logo with a bold design that easily captures attention. The Avion logo showcases bright shades of blue, pink and yellow – a combination that exudes a cool, youthful and upbeat feel. For the logo fonts, we utilized a display type to provide the design with a chic flair, as well as a sans serif type to create a sleek, modern look.
Winsome
Winsome is a beautiful Black Forest, Colorado from ProTerra Properties. This stunning community showcases the best of wild West living with gorgeous vistas and a sweeping terrain. Winsome represents ideals and values of the West through homes set in the heart of the great outdoors that deliver an opportunity to live in harmony with nature and animals.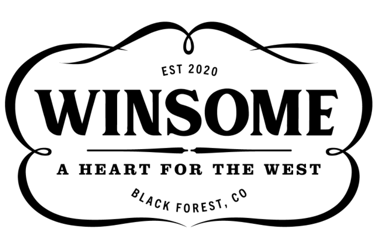 The inspiring background of this charming development wholly inspired its branding and logo design. Reminiscent of vintage southern charm, the Winsome logo includes a serif type that provides a sense of traditional appeal. This design is accompanied by a charming border that evokes classic southern comfort.
Let Milesbrand Deliver an Extraordinary Real Estate Development Logo
Logos are a highly important part of forming your real estate development brand identity. This design element sets the tone of your marketing strategy, while also informing homebuyers about the lifestyle delivered by the community.
Rely on Milesbrand to deliver the perfect real estate development logo for your community! We offer specialized services for home builders and land developers including logos and other key aspects of your brand identity. Contact us today to learn more about how we can take you from land to brand!